Payroll Services
Our firm offers a comprehensive payroll service. Our goal has always been to offer our clients a full spectrum of services they need to manage their businesses.

We are very pleased that our firm has now acquired the full capabilities needed to offer you the complete, professional and personalized payroll service any company would need.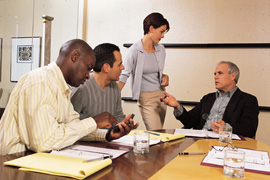 You will have a complete payroll service that includes check printing, direct deposit of paychecks, tax filings, complete compliance and more. You will receive all the payroll reports you need to run your business and make informed decisions.

Payroll service bureaus are notorious for their mounting "nickel and dime" charges. They charge you for every single item - from generating a simple report, to just printing W-2s. That's not the way we will serve you. We offer a simple all-inclusive fee structure for all the services we provide to you.

To get started, please call us to schedule an appointment to discuss your payroll requirements. We will analyze your needs and design a fully customized payroll service just for you.